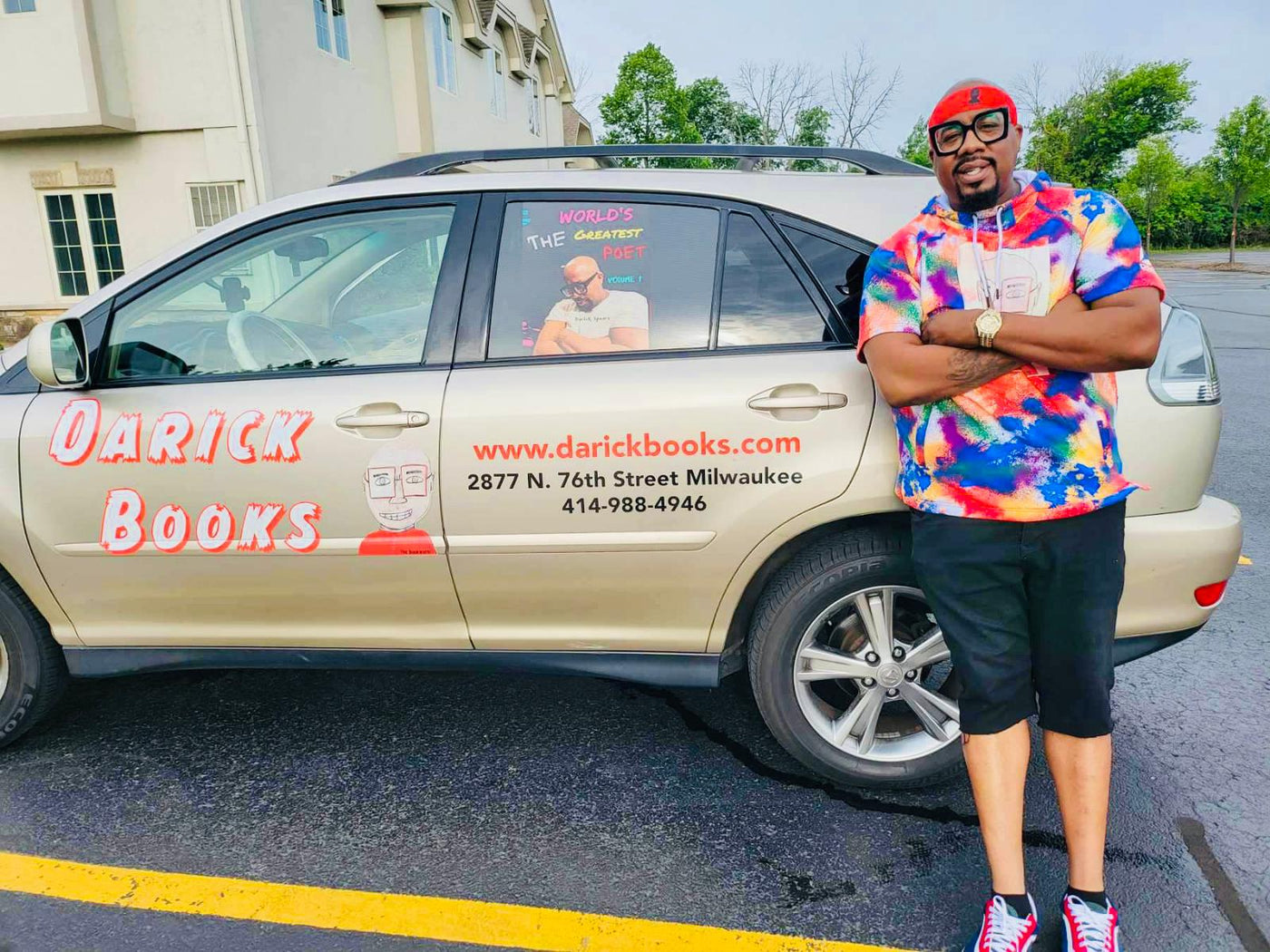 FAQ
After countless years in the music industry, journeying from his own bedroom to elite award shows like The Grammy's; Darick was dissatisfied. Art and creativity are something that he values very much, but he felt others didn't share the same views. Most people in this Industry don't really value True Artist. His creative genius would not let him rest.
He graduated from Marquette University with a Degree in Communications and Minor in Interdisciplinary Business. He then went on to get his Master's at Columbia College Chicago in Music and Film Business. Finally, he got his Associates Degree at Madison Media in Recording and Film Technology. Going on this journey to Educate himself, and build his network was both a blessing and a "FAT BILL" from the corrupt  Educational Financial AID System.
He is a Certified Audio Engineer and holds many other credits, but none of those things mattered to him. Being talented in an Industry that is full of smoking mirrors and fake people made him withdraw himself from that circle. He then decided to create his own Creative World and call it Darick Books. This is truly the first Bookstore of its kind. Every Book, album, film and more are all created by Darick Spears. With over 50 Books published, and more in the works Darick is excited to share his talents with the world, and your support is very much appreciated.